Clothing has always played a big role in our lives. Whether it's a simple T-shirt or a fancy dress, clothes have become an important part of our daily lives. They are a great way to express ourselves and show off our personality. They also serve as a form of self-expression that helps us stand out from the crowd.
It's clear that there will always be a market for clothes. In this article, we will look at how we can go about starting a clothing line.
Start with a Business Plan
Business plans aren't set in stone, but they need to be very clear. Before launching your clothing line, you should write a business plan that includes branding, sales strategy and marketing.
If we observe retail businesses today, we will understand that it is important to be flexible and adaptable to changing trends and customer needs. As a fashion startup, you need to be flexible and adaptable, and to stay nimble and agile when it comes to your business direction.
Fashion Business Plan
Fashion businesses usually require a lot of money to start up. You need to expect to invest a lot of money into your business before you can make any profit. Furthermore, a fashion business without technology is very hard to run because the retail scene these days are integrated very deeply with tech.
Fashion businesses are about creating products that people want to buy. You can only make money if people are willing to buy them. A fashion business plan should include the following information:
Who wants to buy your product?
What do you want to sell?
How will you make this happen?
Why should someone buy your product instead of something else?
Niche Down
New clothing lines should focus on a specific niche in the market. For example, if you're looking to launch a menswear brand, then you should narrow down your target audience by gender. This means that you should know who your ideal customers are. This makes it much easier for you to achieve successes and breakthroughs at an earlier stage.
You may even consider limiting yourself to certain areas such as men's wear, women's wear, children's wear, etc. If you don't limit yourself, then you'll end up having a wide range of products which might not stand out in the competitive marketplace.
You should also think about what kind of clothing you want to offer. Do you want to create a casual wear collection? Or maybe you want to create a formal wear collection? It depends on what type of clients you want to attract.
Step Create Your Fashion Brand
The big thing to remember is that a brand is a feeling, an association and a personality. A font, color scheme and logo are important, but you need to figure out what your brand personality is before you can start creating those elements. Brands must have a personality. Your brand needs to have a unique character and you must be consistent in your branding. Don't try to change your personality or your brand image too often as this could confuse your audience and turn them off.
Having a Strong Brand Personality
A brand personality is a combination of colors, fonts, images and other visual elements. The goal here is to establish a brand identity that represents your company.
For example, Nike has a strong brand personality. They use bold colors like red, yellow and blue. Their logo is simple and clean. The overall look and feel of their brand is athletic and energetic.
Creating the Designs and Sourcing the Materials
Designing your clothing and sourcing your materials is one of the most difficult part of starting a clothing line. You need to know what kind of designs work well and what doesn't. You also need to know what fabrics are available and what colors go together.
Finding the Right Materials
You might need to do some exploration before finding out what kind of materials you want to use. You may have an idea about what types of materials you want to make your product with, but you might need to do more research each time you try something new.
Quality Matters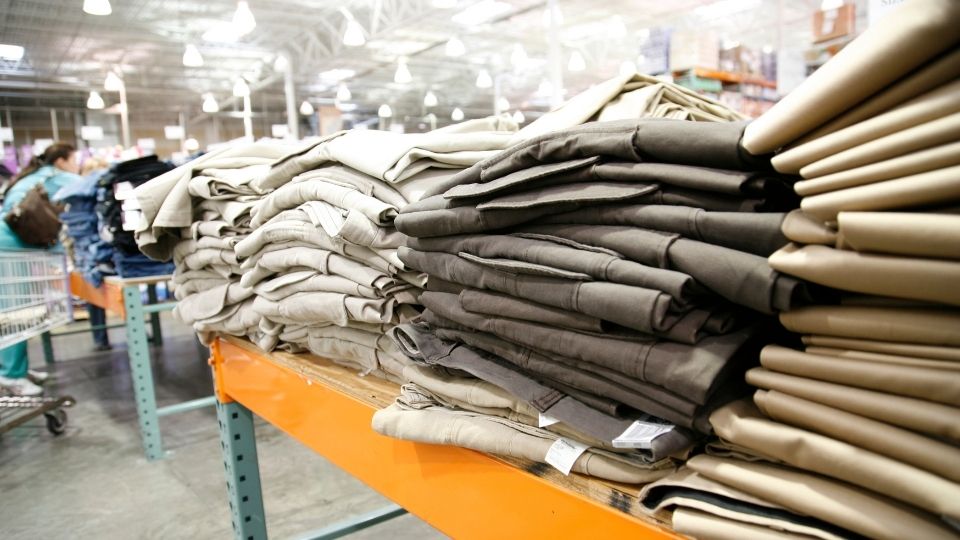 Folks these days care about quality, even if your prices are on the lower end. You have to make sure that your products are made with high-quality fabrics. This means that you have to incorporate the higher prices into your products.
Depending on your particular goals, and mission for your clothing lines, you might find that it's worth compromising your target price-point for lasting, high quality materials. When you first roll out your line, you particularly want your product to impress consumers as the best quality product available.
Clothing Manufacturing & Production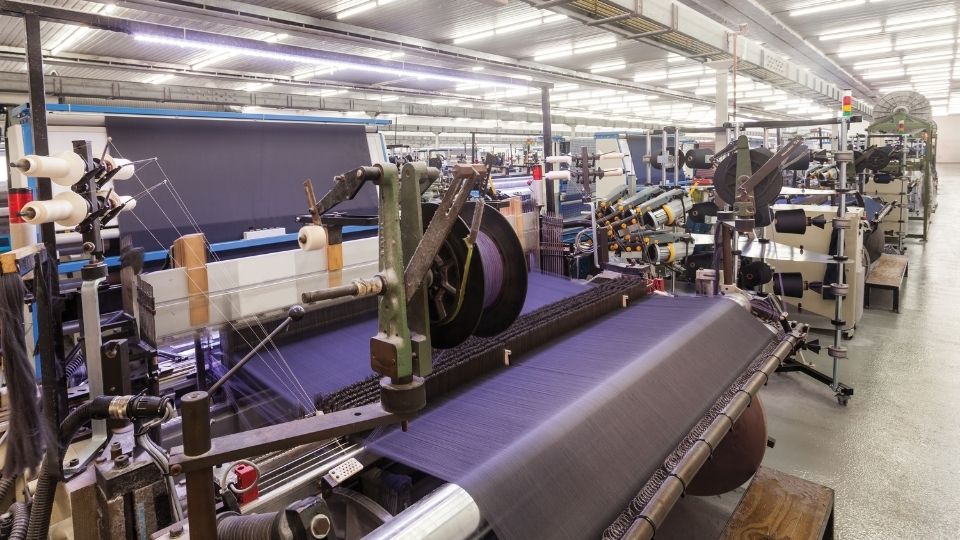 Producing your own products can be done in many different ways. You can make them yourself, hire someone else to do it, or outsource it to a third party.
I strongly believe that you need to outsource manufacturing if you want to grow. Outsourcing lets you focus on growing your brand while letting someone else handle the manufacturing. It is way too difficult to run your own clothing line and manage clothing production at the same time, unless it's just for prototyping. They are two very different beasts.
How to Work with Clothing Manufacturers
Most fashion startups start out making everything themselves, only outsourcing some things later on. However, once your brand sees good growth, you should look into putting the manufacturing tasks to factories so that you can take back your time to focus more on designing and expanding the brand.
At the start, it's important to closely monitor the process. You may even want to make sure your products are well made by visiting each factory now and then.
Like many other kinds of businesses, do not put all your eggs into one basket. Make sure you work with multiple factories so that you do not tie yourself to one single factory that may take advantage of you.
When finging factories, weigh the strengths and weaknesses of all of them and collect your findings in your own databases. Big companies always use different factories for various products. Maybe there's a factory that makes knitwear better than others.
Getting Ready for Manufacturing
Clothing manufacturers are not just vendors who provide raw materials to designers. They also play a vital role in helping designers create clothes that are wearable and attractive. Choosing the wrong company could cost you time and money, while choosing the right one could save you both.
Starting a new clothing line requires a lot of planning. You need to know what your target market wants before you start making clothes. You also need to think about how you'll make money off your products. This is true whether you're an established company or a startup.
You should plan to interview several clothing manufacturers to find the right fit for your clothing line. Remember that you need to make sure that you maintain healthy profit margin for your business, and that manufacturing cost will be a large portion of your budget. Put yet another way: hitting your price point for your clothing brand is very closely tied to choosing the right partners or vendors to help you design and produce that line. Your product prices will be key factors in determining the future success or failure for your clothing company.
You should also know that not every manufacturer will make every item you want to sell. You may need to search for other manufacturers to cover each item in your new line of clothing.
Before contacting manufacturers, you should complete this checklist:
Determine a realistic, honest budget
Don't overcommit funds you do not have
Learn about the manufacturing timeline so that you can plan accordingly
Further Tips on Finding a Manufacturer
Designers need to prepare themselves before contacting manufacturers. They need to do research about the industry and understand the manufacturing process. They also need to know what they want to make and how much it will cost.
When you're looking for a new manufacturer, make sure you show up with a smile on your face. Don't be afraid to ask questions about their company or product. You might even learn something about yourself along the way.
A designer should also be well-versed in the manufacturing process. He/she should know how to make things work. This is important because if a designer doesn't know how to make something work, he/she won't be able to convince a manufacturer to produce it.
Just remember to choose the company that will give you the most value. Evaluate each option carefully before making a decision.
Your Sales Strategy
A sales strategy may seem more complex than it really is. When it comes down to sales and distribution, most people make the mistake of feeling the need to sit and write out an overly detailed and overwhelming strategy. Instead, a more effective way is to take everything you're thinking about and put it into writing. The brand that is focused on a simple plan for what they will be selling is the brand that will be successful in their business.
Determine Your Sales Channel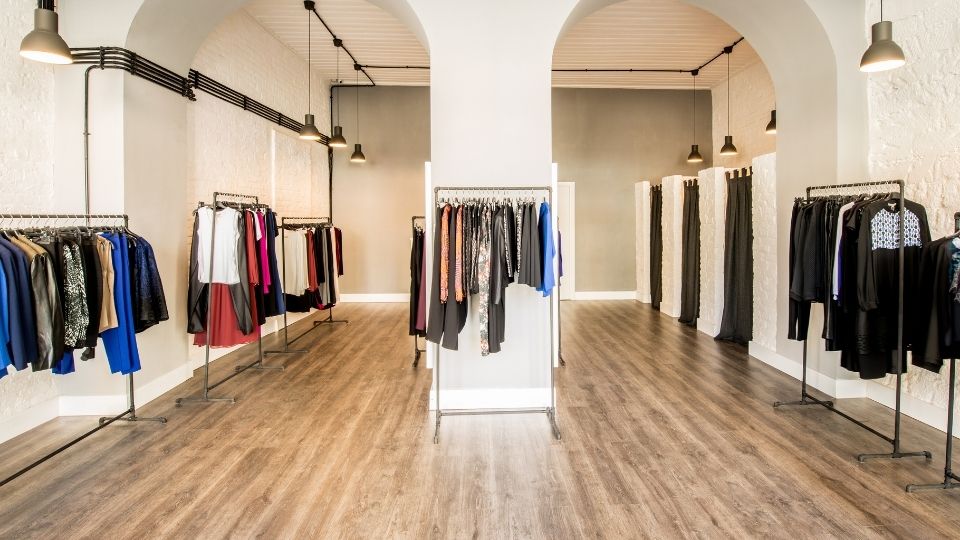 A sales channel is a way to get your product into stores. A distribution channel is how you sell your products once they're in stores. A sales channel can be wholesale or direct-to-consumer. A distribution channel can be showroom or roadshow. Wholesale refers to buying from a distributor who sells to retailers. Direct-to-consumer means that you are selling directly to consumers. Roadshows are events where you visit retail locations to promote your products.
To determine which sales channel works best for you, consider these factors:
How many items would you like to sell?
Do you want to sell through a wholesaler or direct-to-customer?
What type of retailer would you like to sell to?
Getting Your Finances in Order
Start-up costs should be assessed when starting a clothing line. These costs include designing clothes, buying fabric, sewing clothes, shipping clothes, advertising, and other expenses. You must also consider how many people you need to hire to run your company. Compare this amount to your actual cash flow. Then, decide if you can afford to spend more than you currently do on your business. If you're working with pre-made wholesale clothing, you'll want to find the best deals possible. This will help you reach your target price point.
You also need materials for your first clothing line. You'll need fabric, notions, and embellishments. You'll also need to pay for your design and construction time, and if you're going to hire employees, you'll need to budget their wages into the equation.
You should set prices based on the production cost of each item. This allows you to make sure you're charging enough for your products.
Competitive Analysis
Prices should also consider setting your prices based on what competitors charge, and what customers perceive as fair. You need to make sure that your product or service is worth more than others' products or services. A price that doesn't reflect the value of your product or service will not resonate with your customer base.
Your potential customers are shopping for both your clothes and your competitors' clothes. They are also comparing prices among different stores. You must learn about your target market, your competition, and what your competitors charge.
You should be aware of what your competitors charge before you start charging them. You may lose money by undercharging or lose customers by overcharging.
Your First Collection
Clothing lines start out by offering different kinds of clothes. You need to figure out what kind of clothes you want to sell before you design them. Your very first collection is key to determining the direction of your brand.
For example, if you plan to sell casual clothing, you might want to focus on T-shirts, sweatshirts, and hoodies. If you plan to sell sportswear, you could choose between shorts, pants, shirts, tees, jackets, and hats.
Raising Capital
If you don't have any capital, you'll need to raise some funds. There are several ways to raise capital. You can use personal savings, credit cards, bank loans, family members, friends, investors, or crowdfunding websites.
How to Find Investors or Business Partners
A startup needs money to grow. Business partners or outside investors can be helpful.
Start by thinking about what you want to gain from this investment. You should also think about how much involvement you want the investor to have in the decision making process. Is this an opportunity you're going to pursue long term or short term?
Partnerships should be based on mutual benefit. You shouldn't expect anything from your partner other than what you put into the partnership.
Only you know what is most valuable for your business. But you should definitely know what your goals are first. Then, you should think about the type of relationship (partner) that will best meet those goal. Not too long ago, angels and VCs were the standard. But then crowdfunding changed everything.
Brick & Mortar or Online?
You must decide where you want to sell your clothes. This decision will affect how much money you make. For example, if you choose to sell online, you'll likely make more money than if you chose to sell at a department store if your brand becomes viral.
Starting an online clothing business is the best option for most people. Creating your own e-commerce site, and launching your brand on social media platforms is the best way to get started. Selling your clothes online is much cheaper and easier than opening a store. If you do sell online, you should also create social media pages and join marketplaces like Amazon, eBay, or Etsy.
When starting out, you should pick a shopping cart software that has great templates. Your website design will be important to customers, and you should make sure you get a platform that lets you customize your products. Some popular shopping carts include Magento, PrestaShop, OpenCart, and Zen Cart.
Frequently Asked Questions
It's important to know what you are getting into before going head on into this new venture. Here are some frequently asked questions we have the answers too.
How much capital do I need to start a clothing line?
Startup costs can vary greatly across various clothing lines, but generally speaking, a small sized clothing line will require between $500 and $5,000 for initial startup costs, a medium sized line will cost between $1000 to $10,000, and a large line will cost around $25,000 to 50,000 dollars. Before starting up your clothing line, you will want to plan ahead and estimate startup costs thoroughly.
Remember that costs are an important part of any business. You need to know what you're spending money on before you spend it.
Can I start a clothing line without any experience?
You can definitely start a clothing brand without any experience. You could consider dropshipping if you are just starting out. Now, it's all about bootstrapping, which means starting off without external funding.
Crowdfunding is a way to get started without having to spend thousands of dollars. It's also a great way to test the waters and see whether there's a demand for your products.
Ultimately, it's still best to seek advice from someone that has experience in the industry, so that you can avoid the typical mistakes that beginners do.
How much can I expect to make in the clothing line industry?
The range here is huge. Your brand could become viral and make lots of money, or it could very possibly fail to get traction and end up not making you anything at all.
The average salary of a consignment store owner is around $52k. Profits can vary greatly depending on many factors like your manufacturing costs, location costs, marketing costs and manpower costs.
Final Words
We hope this article gives you some insights on starting a clothing line. Please feel free to drop your questions in the comments section and we will respond to them!