Any business big or small needs images of itself. There is simply no excuse for not having good quality images of your company. The internet and the digital world has given us so many avenues to get information and it has also given us so many platforms to use to market ourselves and our business. Images are probably one of the most important marketing channels which we have used. It grabs attention, it is something we can portray visually and it is something we can represent a company on. Yet, many people struggle with image creation. In fact, most people who have got decent marketing going have a need for good quality images, they just don't necessarily know how to get them. Here are some of the most frequent myths about professional photography that I see.
Myth 1: That Professional Photography is Expensive
This is definitely not true, it can actually be quite cost effective. If you are a small business and are starting out then you do not need to fork out huge amounts of money on a professional photographer, again, this is definitely not a myth. However, if you are a well-established company then you can probably get some great value for your money.
Myth 2: That You Need a Formal Photoshoot
Professional photography is not all about formal photo shoots. The saying is that a picture is worth a thousand words, right? That is why it is important to have a range of images on your site which depicts what you do, who you do it for and where you are based. A good photographer will be capable of taking images of you on location, your work environment as well as images which can be used for social media.
Myth 3: That Professional Photography is for Large Companies
As a small business, you can have a professional photographer shoot images of you at work, outdoors on location or even in the office environment.
Myth 4: That You Have to Photoshop Images to Make Them Professional
You do not need to be a professional photoshop user to create professional images. A good quality photographer will create images that are good quality and look great. You still need to edit the image but this can be done in a basic image editor such as Photoshop or in an online editor such as Canva. Once you have the images in one of these online editors, they will simply be loaded into your site.
Myth 5: That Professional Photography Has to be Perfect
Wrong! The great thing about photography is that it captures a moment. When you take a photo, it does not need to be perfect. More often than not, there will be people in the image and there will be background in the image. Professional photographers know when to edit and when to leave an image as is.
Myth 6: That Professional Photography is Not for Small Projects
Wrong again! If you are a small business or a startup then you do not have a formal shoot. You most likely have images already but just need them to be updated and spruced up. A good quality photographer will take images of you, your team and your work space and edit them so that everything looks great.
Myth 7: That You Need a Professional Photographer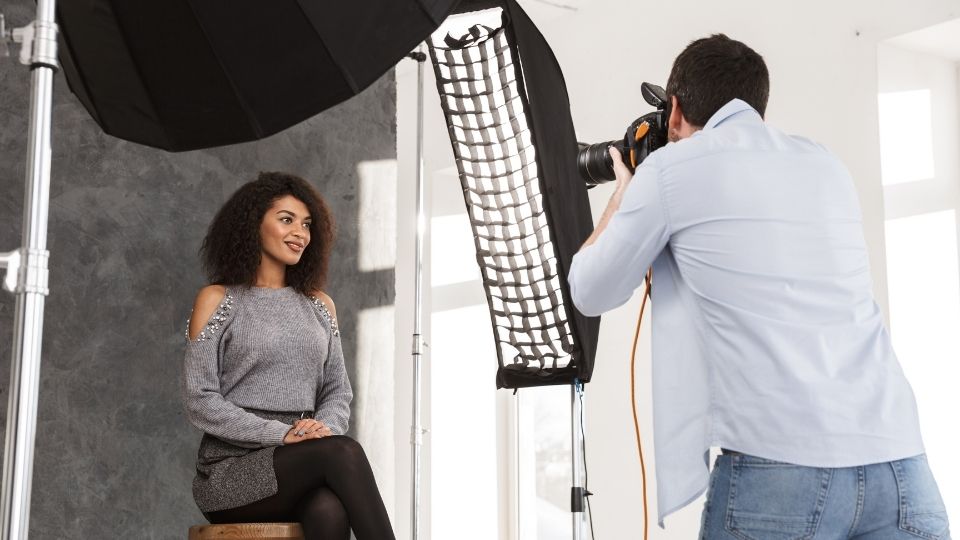 Wrong again! Having images on your site is important but it is up to you what imagery you choose to display. While you may have a background in image editing, you may be able to find tutorials online, or just from asking other business owners, on how to edit images to a professional standard.
The Importance of Images for Your Business
Images are an essential part of a business, in the digital world especially. They are a visual way to showcase your business and what you do.
Your business will look professional if you have images and blog posts on your website. It will help people find you and build trust in your business.
Good images will help build trust with your customers as well. People feel more confident when they shop on a site which has good images and reviews.
Professional images are almost a necessity these days. If you do not have good quality images then people will assume that your business is unprofessional.